The University Committee for Academic Honesty is composed of faculty, staff and students.  This composition reflects the responsibility that all of us share to create and maintain a culture of academic honesty at Adelphi.
During Academic Honesty Awareness Week, all members of the Adelphi community are:
Encouraged to discuss how academic honesty reflects their values
Play our Reach Higher game in front of the University Center on Monday, Tuesday and Wednesday from 11:00 a.m.–2:00 p.m. and receive some informational swag.
Attend a Time Management workshop by Matt Lavery on Wednesday from 12:00 Noon–2:00 p.m. in Levermore Hall Room 314 and enjoy some complimentary food.
The Truth Shall Make Us Free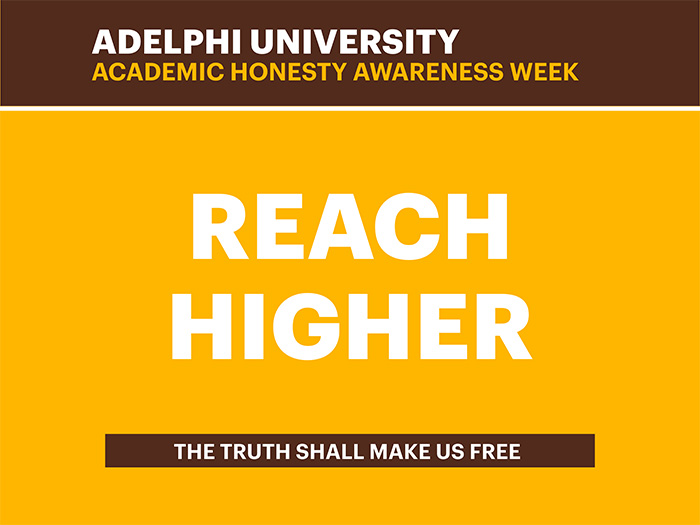 ---
For further information, please contact:
Brian J. Stockman, Ph.D., M.B.A.
Chair of the Committee for Academic Honesty
Associate Professor and Chair of Chemistry
p – 516.877.4139
e – bstockman@adelphi.edu