This August, Adelphi University marks a milestone—welcoming its largest freshman class in 120 years.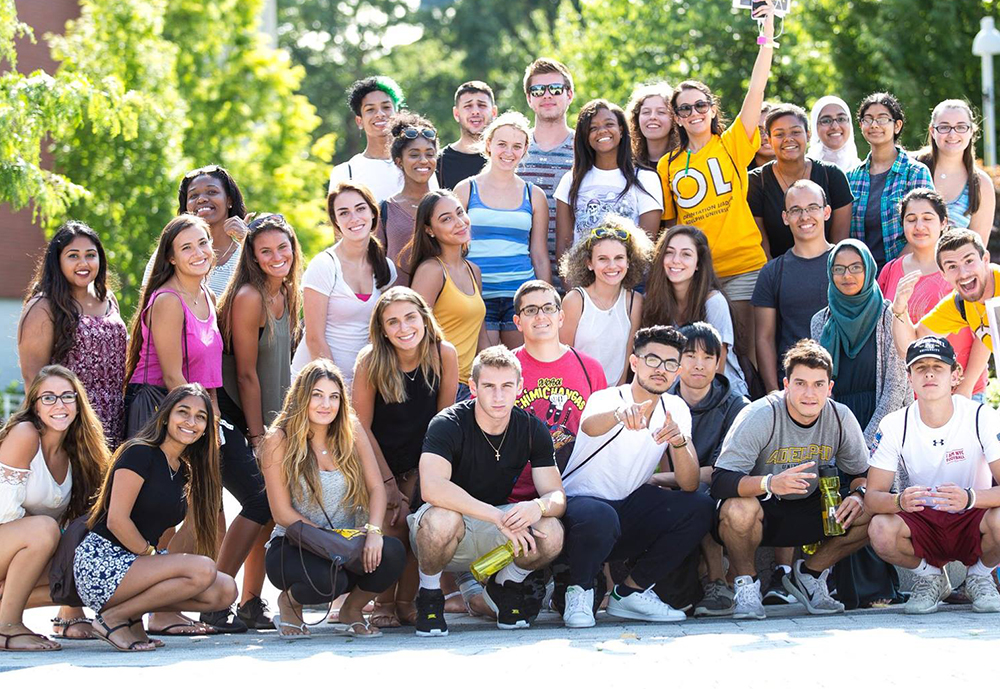 Last year's freshman class totaled just under 900 students. This year, 1,200 students have enrolled and will start classes on August 29.
The larger class will provide more enrichment to student life.
"Now you have a more robust attendance at athletics events; you have great involvement in honor societies and diversity in organizations, and you have groups of students from wider backgrounds who can bring a lot to the conversation," said Kristen Capezza, M.B.A. '12, associate vice president for enrollment management.
Adelphi has added new classes to accommodate the influx and ensure a high level of personal attention. "We want to make sure students still experience that one-on-one connection with advisers, professors and campus activities," Capezza said.
Students can also find a home in an array of signature academic programs, such as the Levermore Global Scholars Program, the Honors College and innovative joint degree programs. Other programs, such as the Learning Resource Program and Bridges to Adelphi, offer more support for students with different learning needs.
The academic and support programs are also experiencing growth with the influx of freshmen.
‪Bridges to Adelphi has a 15 percent increase in students this year compared with last year.
‪General Studies Learning Community is twice as large compared with last year.
‪The Levermore Global Scholars Program is nearing full capacity, enrolling more than 40 students for the first time in years.
Honors College has added an additional section of First Year Seminar to accommodate its ‪17 percent growth.
According to Daniel Rosenberg, Ph.D., director of the General Studies Learning Community, the University facilitated the expansion of counseling and faculty over the summer, and the General Studies Learning Community will continue to implement innovative methods and approaches to meet its needs.
Quick Facts about the Class of 2020
Approximately 1,200 enrolled freshmen
The top three declared majors are:
        Nursing    

    Biology    

Psychology
They hail from 23 states and 13 countries
New York
New Jersey
California
Connecticut
Pennsylvania
Massachusetts
Florida
Maryland
Texas
Virginia
New Hampshire
Georgia

Maine
North Carolina
Oregon
South Carolina
Vermont
Delaware
Hawaii
Michigan
North Dakota
Ohio
Rhode Island
South Korea
Canada
Argentina
Bangladesh
Bulgaria
China
Cyprus
Ethiopia
France
Ghana
Guyana
Spain
Taiwan
They represent a diverse range of ethnicities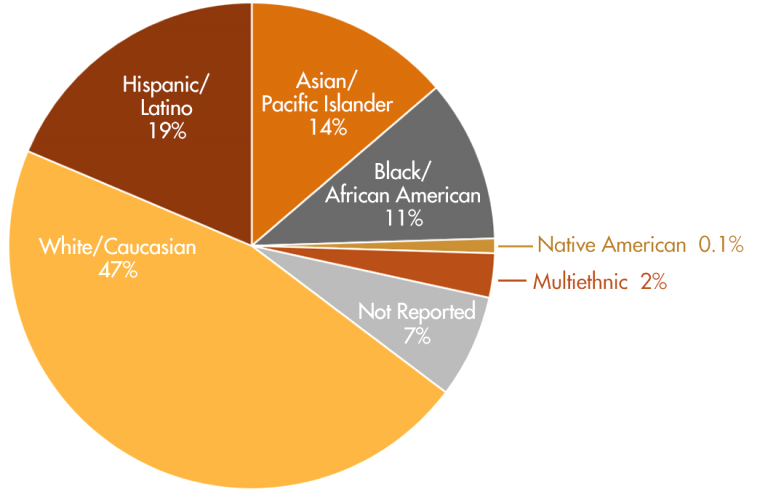 About Adelphi: A modern metropolitan university with a personalized approach to higher learning.
Adelphi University is a highly awarded, nationally ranked, powerfully connected doctoral research university offering exceptional liberal arts and sciences programs and professional training with particular strength in its Core Four—Arts and Humanities, STEM and Social Sciences, the Business and Education Professions, and Health and Wellness. Adelphi is dedicated to transforming students' lives through small classes, hands-on learning and innovative ways to support student success.
Founded in Brooklyn in 1896, Adelphi is Long Island's oldest private coeducational university. Today Adelphi serves nearly 8,000 students at its beautiful main campus in Garden City, New York—just 23 miles from New York City's cultural and internship opportunities—and at dynamic learning hubs in Manhattan, the Hudson Valley and Suffolk County, and online.
More than 100,000 Adelphi graduates have gained the skills to thrive professionally as active, caring citizens, making their mark on the University, their communities and the world.