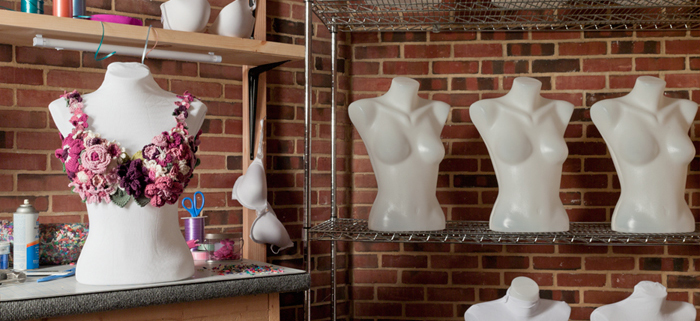 Creative Cups is a thought-provoking art exhibition and fundraising event to benefit the Adelphi NY statewide Breast Cancer Hotline and Support Program. This life-affirming celebration features bras that are transformed by their creators into works of art. We invite individuals of all ages and levels of artistic talent to build the perfect bra.
WE HAVE REACHED OUR LIMIT OF 200 REGISTERED BRAS FOR THE 2015 CREATIVE CUPS EVENT.
Click here to find out how you can become a sponsor for the event.
Creative Cups Auction and Reception: March 19, 2015