by Esther Goodcuff, Associate Vice President for Enrollment Management and Student Success
---
As you will see from reading this semester's student profiles, transfer students thrive at Adelphi.
As you will see from reading this semester's student profiles, transfer students thrive at Adelphi. Our complete commitment to fostering their smooth transition includes: pre-enrollment events, carefully targeted academic advisement, e-tools to assist with understanding transfer credit and early program planning, transfer-specific admissions, financial aid, peer-to-peer counseling, transfer orientation programs and post-enrollment student life activities purposely designed to assist new transfers' integration into the Adelphi community.
Several years ago, I developed the Transfer Initiatives Committee, an award-winning interdepartmental team of Adelphi professionals whose sole purpose was, and still is, to study the needs of transfer students and develop pre- and post-enrollment opportunities that facilitate their smooth transition. This committee continues to meet and strives to build on best practices developed to benefit our transfer students.
At Adelphi, transfer students are a focus, never an afterthought, and I think that this rings true in the student profiles and opportunities highlighted in our newsletter.
Ours is a vibrant campus, whose community is both welcoming to transfer students and enhanced by their presence. As our newly inaugurated president, Christine Riordan, Ph.D., always says, "People make the place" and transfer students are among our people!
Enjoy the semester.
Regards,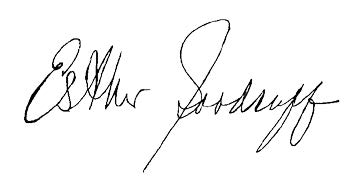 This piece appeared in the 
Spring 2016 Transfer Students Newsletter.
About Adelphi: A modern metropolitan university with a personalized approach to higher learning.
Adelphi University is a highly awarded, nationally ranked, powerfully connected doctoral research university offering exceptional liberal arts and sciences programs and professional training with particular strength in its Core Four—Arts and Humanities, STEM and Social Sciences, the Business and Education Professions, and Health and Wellness. Adelphi is dedicated to transforming students' lives through small classes, hands-on learning and innovative ways to support student success.
Founded in Brooklyn in 1896, Adelphi is Long Island's oldest private coeducational university. Today Adelphi serves nearly 8,000 students at its beautiful main campus in Garden City, New York—just 23 miles from New York City's cultural and internship opportunities—and at dynamic learning hubs in Manhattan, the Hudson Valley and Suffolk County, and online.
More than 100,000 Adelphi graduates have gained the skills to thrive professionally as active, caring citizens, making their mark on the University, their communities and the world.