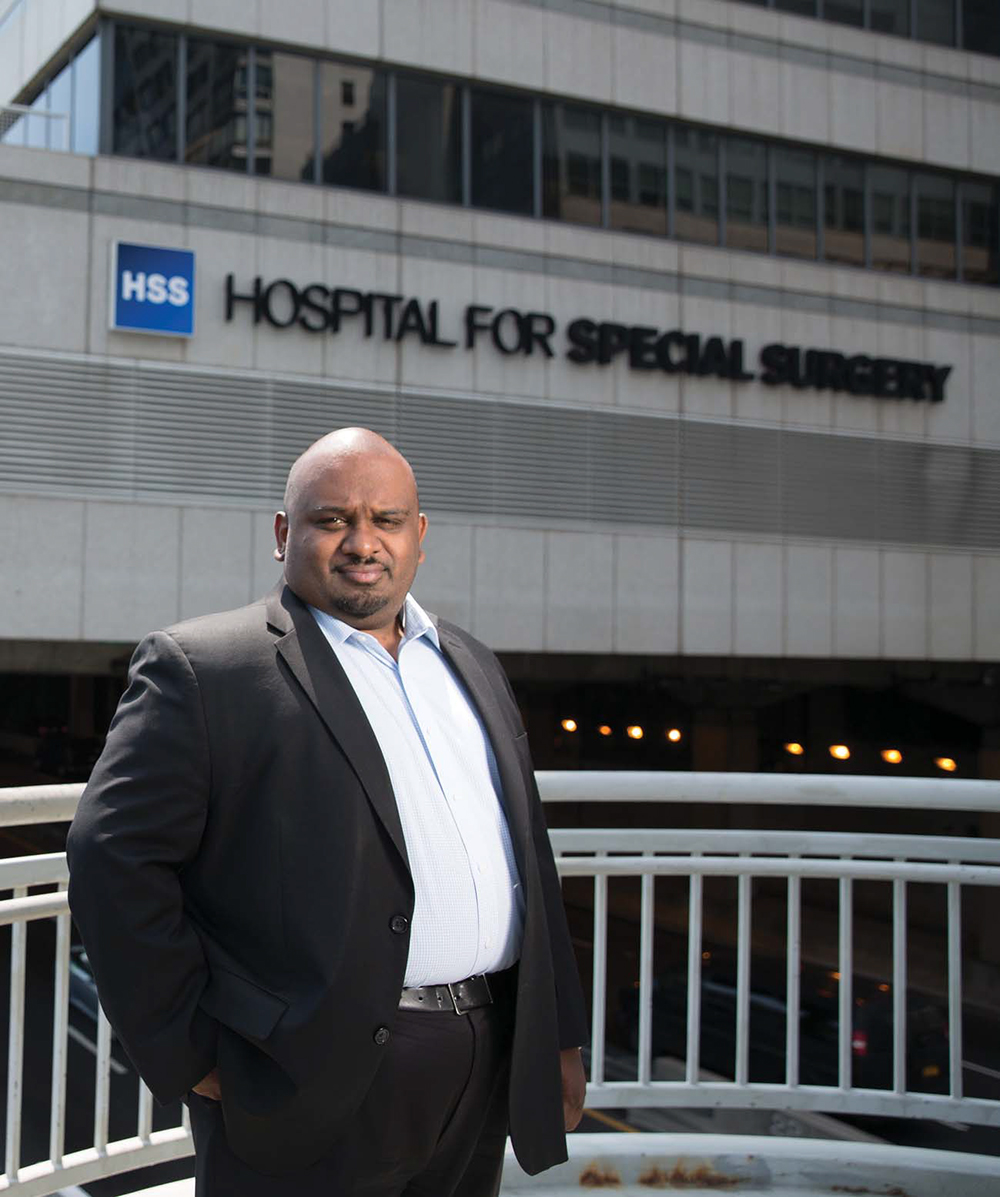 The extraordinary Lenny Achan '99 began his transformative career as a nursing student at Adelphi, and has gone on to become Chief Innovative Officer at the Hospital for Special Surgery.
He's also a gifted multimedia artist, a mentor, an advocate—and a dedicated trustee of Adelphi University. 
Achan was recently profiled by Taylor Swaak for Newsday in an article that shows this Adelphi alum's journey as a graffiti artist, a nurse and a health care executive.
He landed his first role at Mount Sinai when he was a student at Adelphi. "Adelphi had the top nursing program, Achan said. "It was the only school I applied to." In 1998, he applied to and was accepted by Mount Sinai to complete his senior practicum there. After graduating with his nursing degree from Adelphi, Mount Sinai hired him full time.