David Ranzan, Adelphi's archivist, recently displayed memorabilia on tables in the University Archives—all collected from Alumnae Hall, with some to be displayed in the Nexus Building and Welcome Center upon its completion in March 2016.
Ranzan pointed to such items as an original U.S. Cadet Nurse Corps uniform, hat, shoes and shoulder patches; a 1940s Cadet Nurse Corps doll in uniform with Adelphi's brown and gold colors; and the original dissertation by Mildred Montag, Ph.D., "The Education of Nursing Technicians." Dr. Montag was the founder and director of the then-School of Nursing (1942–1948).
Boxes and plastic bins from College of Nursing and Public Health Dean Patrick Coonan's office also contained: Montag's honorary college degrees and books, including her Bible, Lippincott's Quick Reference Book for Nurses and Florence Nightingale's Notes on Nursing: What It Is, and What It Is Not, as well as Montag family photos, the 1943 Cadet Nurse Corps class picture and a photo of Eleanor Roosevelt speaking at the 1944 dedication of the School of Nursing residence halls, now known as Alumnae Hall and Harvey Hall, respectively.
The College intends to showcase such vintage School of Nursing memorabilia in exhibit display cases primarily on the Nexus Building's third floor, Ranzan said. Smaller displays may be featured throughout the building, he added.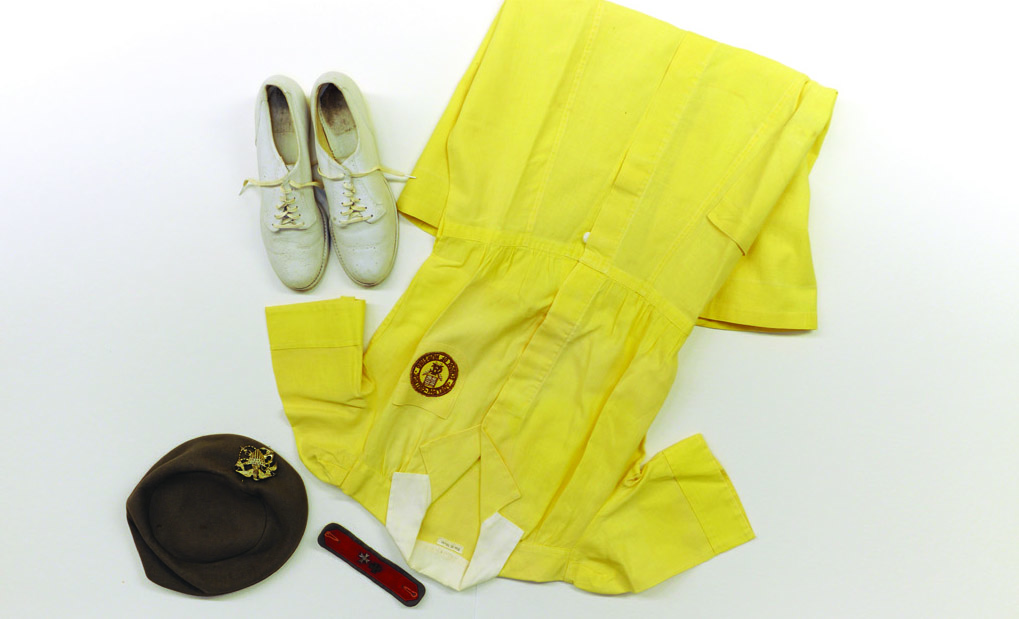 This piece appeared in the 
Spring 2016 Transfer Students Newsletter.