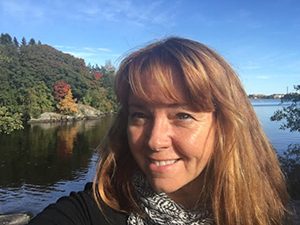 Katie Laatikainen, Ph.D., Professor in the Department of Political Science at Adelphi University's College of Arts and Sciences, who is on sabbatical this year. This fall she was invited to be the first visiting teaching/research professor at the Johtamiskorkeakoulu (School of Management) at the University of Tampere in Finland.
Dr. Laatikainen spent the month of September teaching an intensive graduate course on Multilateralism and Global Governance, as well as presenting public and Ph.D. lectures and exploring research cooperation with faculty in the Politics (International Relations) program. She will return to Tampere during the spring to conduct a two-week research workshop.
Travel safely, Professor Laatikainen! We can't wait to take your classes when you are back on campus next fall.