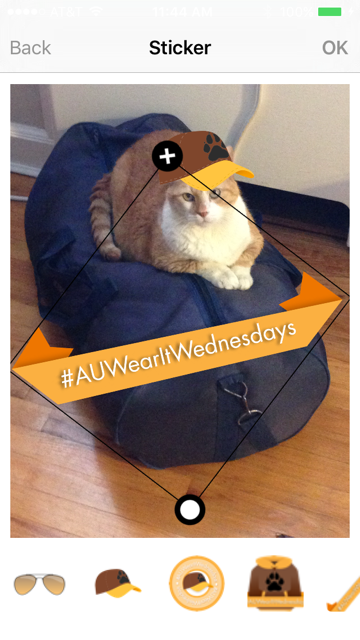 We've added some new features to AU2Go to help you show off your Panther Pride, whether on #AUWearItWednesdays or any day of the week.
You'll see the new "Panther Pride" tile on the homescreen. Use this function to add fun AU stickers to your photos and share them on social media. Choose between "Put a Panther On it" for panther-themed stickers, and "AU Wear it Wednesday" for AU apparel stickers and more.
Once you've put some AU swag on your pics, share with friends on social media or save to your device.
If you already have AU2Go installed, make sure you've installed the AU2Go update version 2.0.
Don't have AU2Go yet? Download it for free from Google Play or the iOS App Store.