Marissa (Lepore) Abram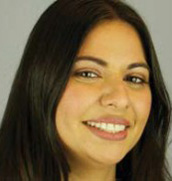 Clinical Assistant Professor
Marissa (Lepore) Abram '08 earned a B.S. at Adelphi with a 4.0 GPA in 2008 after having transferred from Suff olk County Community College. She went on to earn a master's degree in psychiatric mental health nursing at Stony Brook University in 2010 and is currently a Ph.D. candidate at Adelphi. Previously, beginning in 2011, she was a psychiatric nurse practitioner at Phoenix House. Abram is a member of the 2015 class of 10 Under 10 (alumni.adelphi.edu/profi le/marissa-abram-08).
---
Charles Cal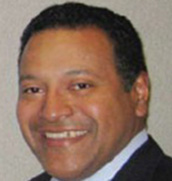 Clinical Assistant Professor
Charles Cal '95, M.S. '01, M.B.A. '03, formerly was director of administration and quality management at North Shore-LIJ Health System.He is presently a Ph.D. candidate at Adelphi, where he earlier earned an M.S. in Nursing Administration and an M.B.A.
---
Marie Cox, D.N.P.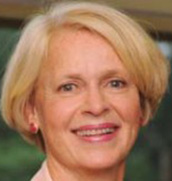 Clinical Assistant Professor
Marie Cox, who holds a Doctor of Nursing Practice degree from Case Western University, also earned a B.S. and M.S., adult nurse practitioner, from Adelphi in 1998 and 2004, respectively. Before joining Adelphi last fall, she amassed more than 22 years of nursing experience at the North Shore-LIJ Health System in such areas as emergency nursing, clinical research, neurology and cardiology. Her research was published in the British Journal of Neuroscience Nursing. She has also published on other topics, such as evidence-based practice and critical thinking in nursing. Dr. Cox was selected as an ambassador for the Friends of the National Institute of Nursing Research to inform legislators about the institute's research.
---
Patricia Ford Garofalo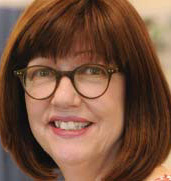 Director of Faculty Support for Simulation
Patricia Ford Garofalo, who joined the Adelphi faculty in February 2015 as director of faculty support for simulation, earned a B.S. in Nursing from the University of Delaware (1977), an M.S. in nursing administration from Adelphi (2004) and a post-master's in nursing education, also from Adelphi (2008). Previously, she was assistant professor and coordinator of simulation at New York City College of Technology (2013–2015) and assistant director of simulation at New York University (2011–2013). Before that, she worked at Adelphi's Manhattan Center (2002–2011).
---
Edmund Pajarillo, Ph.D.,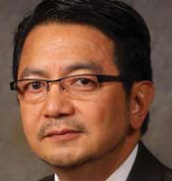 Associate Professor
Most recently, Edmund Pajarillo, Ph.D., was associate dean for faculty and staff services at Rutgers School of Nursing, where he also was assistant professor. He earned a Ph.D. from LIU/Post in 2009, an M.S.N. from Excelsior College in 2005 and a B.S.N. and M.P.A. from the University of the Philippines in 1979 and 1990, respectively.
---
Elaine Smith, Ed.D.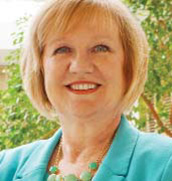 Associate Dean of Operations
Elaine Smith '78, M.S. '88, M.B.A., Ed.D., has joined as associate dean for operations. Previously, she was vice president of system nursing education for North Shore-LIJ Health System's Institute for Nursing. After Adelphi, she earned an M.B.A. from Dowling College in 1998 and an Ed.D. from Columbia University's Teachers College in 2012. Dr. Smith was profi led in the Summer 2013 Illuminations.
About Adelphi: A modern metropolitan university with a personalized approach to higher learning.
Adelphi University is a highly awarded, nationally ranked, powerfully connected doctoral research university offering exceptional liberal arts and sciences programs and professional training with particular strength in its Core Four—Arts and Humanities, STEM and Social Sciences, the Business and Education Professions, and Health and Wellness. Adelphi is dedicated to transforming students' lives through small classes, hands-on learning and innovative ways to support student success.
Founded in Brooklyn in 1896, Adelphi is Long Island's oldest private coeducational university. Today Adelphi serves nearly 8,000 students at its beautiful main campus in Garden City, New York—just 23 miles from New York City's cultural and internship opportunities—and at dynamic learning hubs in Manhattan, the Hudson Valley and Suffolk County, and online.
More than 100,000 Adelphi graduates have gained the skills to thrive professionally as active, caring citizens, making their mark on the University, their communities and the world.