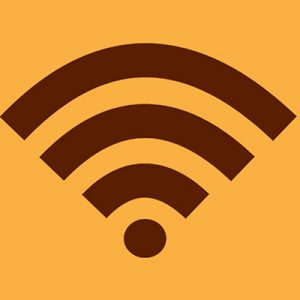 The Office of Information Technology at Adelphi is constantly looking to improve tech on campus and provide you with the best experience possible. One of those improvements has been our partnership with eduroam as the main WiFi network for Adelphi.
We encourage reports of WiFi connection concerns on campus and address those issues whenever possible. However, one of the biggest challenges we face is getting specific location and time information about signal strength.
We're reaching out to you to help us to pinpoint those areas. Please use our WiFi Signal Strength Reporting Form to help us improve coverage on Adelphi's Garden City campus and the Hauppauge, Hudson Valley and Manhattan Centers.
In addition to helping to improve WiFi services, students who submit the form with their @mail.adelphi.edu address from November 7-21 will be entered into a random drawing to win an Amazon Fire Stick with Alexa Voice Remote.
If you encounter issues with setting up your eduroam connection on your device, please contact our Help Desk for assistance. We also encourage you to follow @AdelphiTech on Twitter and Instagram to keep up with what's going on with tech on campus.
Thank you for your participation!