AU VU: The Magazine of Adelphi
In-depth articles on Adelphi's continued tradition of excellence.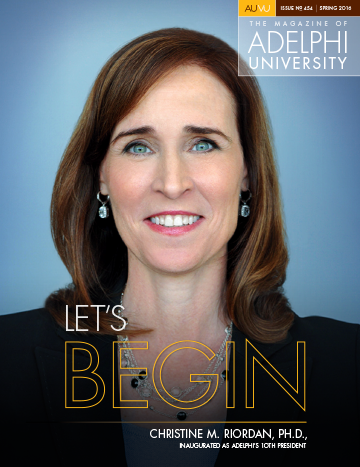 AU VU gives you a refreshing, new perspective on Adelphi, with views of life on campus and beyond. It is our great pleasure to share with you this new, enhanced magazine. 
Read. Share. Enjoy.
AU Magazine won a Gold Accolade Award from the mid-Atlantic district of CASE. The award recognized excellence in content, writing, and design among similar publications at four-year universities across Maryland, New Jersey, New York, Pennsylvania, and Washington, D.C.
---
Spring 2016 Articles