Michael D'Emic, Ph.D., assistant professor of biology, recently teamed up with colleagues to create the TED-Ed video, "When Will the Next Mass Extinction Occur?" The video, aimed at students, illustrates the history and consequences of mass extinction events from the dinosaurs to more recent times and explains what humanity can do to curb the destructive impact of our progress on the natural world.
"The video aims to show people that understanding the past is the key to understanding the present; in other words, the fossil record holds important lessons for our world today," Dr. D'Emic said. "I loved working with the team at TED-Ed, who really helped us summarize the most cutting-edge research about extinction to get the word out to the public about this important issue."
Dr. D'Emic learned about the opportunity to collaborate with TED-Ed through a friend. "The other paleontologists and I pitched a video about extinction because it is an important topic for modern society that can really be put in perspective by studying the past," he said.
TED-Ed is a subsidiary of TED, an organization dedicated to sharing ideas and changing the world through passionate discussion. TED-Ed reaches millions of people with its library of video lessons, which teach and stimulate the interest of students worldwide. Dr. D'Emic joins a distinguished club by being a contributor to the TED vehicle and highlighting the need for collaboration and action in the battle against climate change.
Watch Dr. D'Emic's TED-Ed video.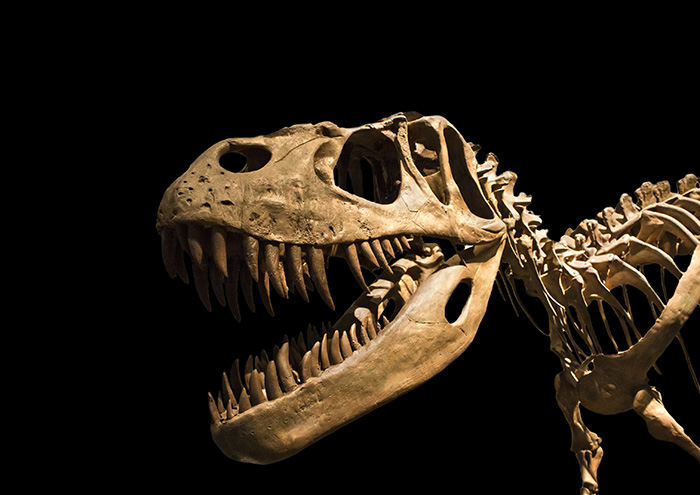 About Adelphi: A modern metropolitan university with a personalized approach to higher learning.
Adelphi University is a highly awarded, nationally ranked, powerfully connected doctoral research university offering exceptional liberal arts and sciences programs and professional training with particular strength in its Core Four—Arts and Humanities, STEM and Social Sciences, the Business and Education Professions, and Health and Wellness. Adelphi is dedicated to transforming students' lives through small classes, hands-on learning and innovative ways to support student success.
Founded in Brooklyn in 1896, Adelphi is Long Island's oldest private coeducational university. Today Adelphi serves nearly 8,000 students at its beautiful main campus in Garden City, New York—just 23 miles from New York City's cultural and internship opportunities—and at dynamic learning hubs in Manhattan, the Hudson Valley and Suffolk County, and online.
More than 100,000 Adelphi graduates have gained the skills to thrive professionally as active, caring citizens, making their mark on the University, their communities and the world.