Adelphi University will hold its 120th Commencement on Sunday, May 22, 2016, at 10:00 a.m. at Nikon at Jones Beach Theater, 1000 Ocean Parkway, Wantagh, NY. 
Two accomplished women leaders will serve as speakers and be presented with honorary degrees: Marian Wright Edelman, J.D., founder and president of the Children's Defense Fund, and alumna Jacqueline Woodson, winner of the National Book Award for Brown Girl Dreaming.
Recipients of the Ruth Stratton Harley Distinguished Alumni Award include: Mildred Clegg Ackerley '55, M.A. '76 and Eileen R. McDonell '52 and Horace G. McDonell Jr. '52, '02 (Hon.).
During the program, Board Chairman Robert B. Willumstad '05 (Hon.) and President Christine M. Riordan will oversee the proceedings to bestow the honorary degrees and confirm more than 2,200 graduates at the associate's, bachelor's, master's and doctoral levels.
A separate hooding ceremony for the doctoral candidates will be held on Friday, May 20, 2016, at 4:30 p.m. in the Concert Hall of Adelphi's Performing Arts Center (AUPAC), 1 South Avenue, Garden City, NY.
Honorary Degree Recipients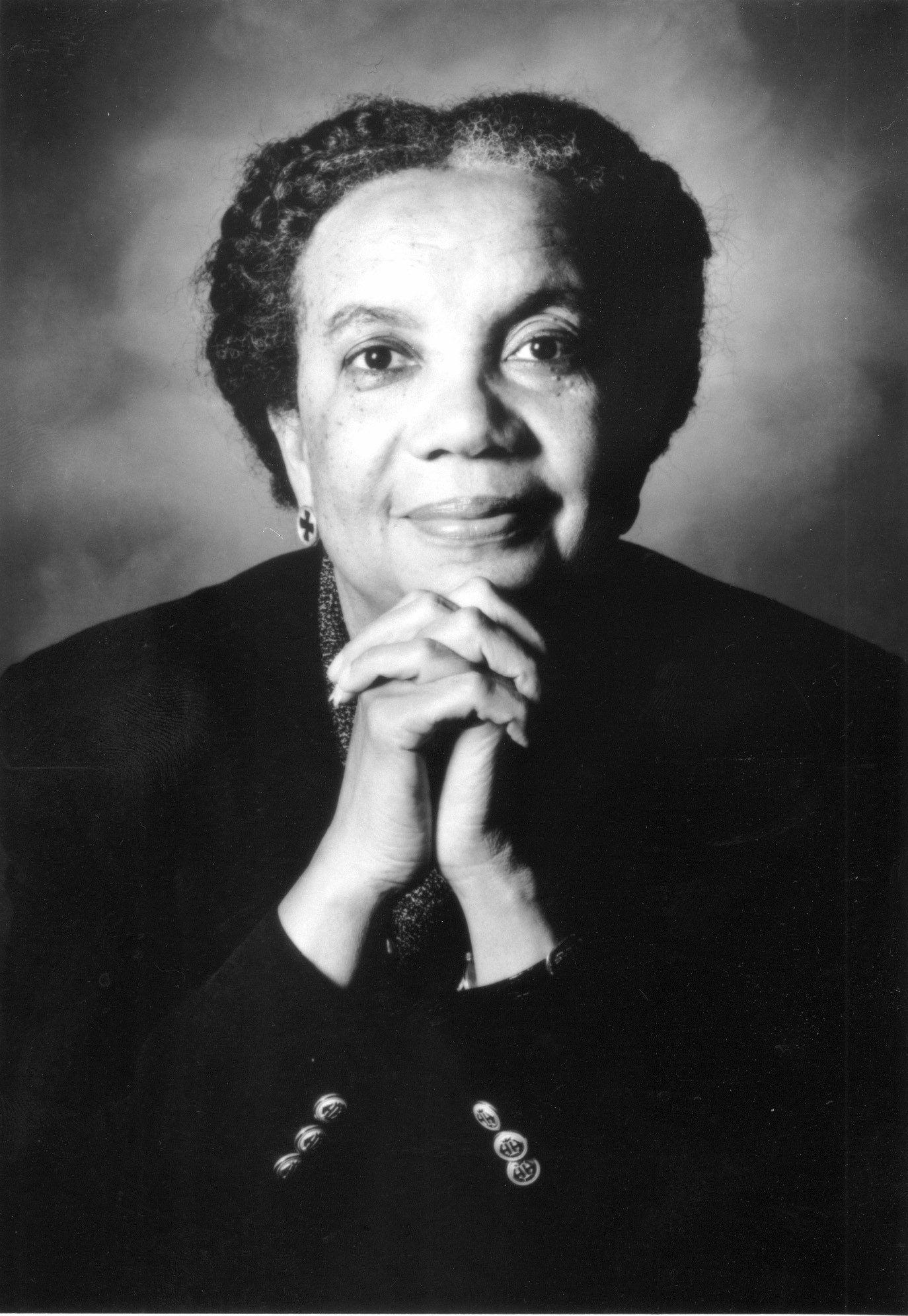 MARIAN WRIGHT EDELMAN
DOCTOR OF LAWS Honoris Causa
Marian Wright Edelman, founder and president of the Children's Defense Fund (CDF), has been an advocate for disadvantaged Americans for her entire professional life. Under her leadership, CDF has become the nation's strongest voice for children and families. The Children's Defense Fund's Leave No Child Behind® mission is to ensure every child a Healthy Start, a Head Start, a Fair Start, a Safe Start, and a Moral Start in life and successful passage to adulthood with the help of caring families and communities.
Mrs. Edelman, a graduate of Spelman College and Yale Law School, began her career in the mid-'60s when, as the first black woman admitted to the Mississippi Bar, she directed the NAACP Legal Defense and Educational Fund office in Jackson, Mississippi. In 1968, she moved to Washington, D.C., as counsel for the Poor People's Campaign that Dr. Martin Luther King Jr. began organizing before his death. She founded the Washington Research Project, a public interest law firm and the parent body of the Children's Defense Fund. For two years, she served as the Director of the Center for Law and Education at Harvard University and, in 1973, began CDF.
Mrs. Edelman served on the Board of Trustees of Spelman College which she chaired from 1976 to 1987 and was the first woman elected by alumni as a member of the Yale University Corporation, on which she served from 1971 to 1977. She has received over a hundred honorary degrees and many awards including the Albert Schweitzer Humanitarian Prize, the Heinz Award, and a MacArthur Foundation Prize Fellowship. In 2000, she received the Presidential Medal of Freedom, the nation's highest civilian award, and the Robert F. Kennedy Lifetime Achievement Award for her writings which include: Families in Peril: An Agenda for Social Change; The Measure of Our Success: A Letter to My Children and Yours; Guide My Feet: Meditations and Prayers on Loving and Working for Children; Stand for Children; Lanterns: A Memoir of Mentors; Hold My Hand: Prayers for Building a Movement to Leave No Child Behind; I'm Your Child, God: Prayers for Our Children; I Can Make a Difference: A Treasury to Inspire Our Children; and The Sea Is So Wide and My Boat Is So Small: Charting a Course for the Next Generation.
She is a board member of the Robin Hood Foundation and the Association to Benefit Children and is a member of the Council on Foreign Relations, the American Philosophical Society, the American Academy of Arts and Sciences and the Institute of Medicine of the National Academy of Sciences.
Marian Wright Edelman is married to Peter Edelman, a professor at Georgetown University Law Center. They have three sons and four grandchildren.
---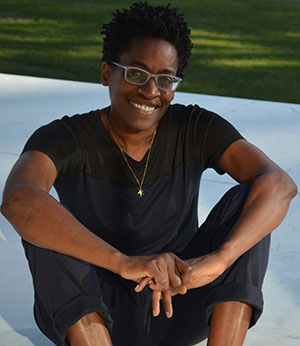 JACQUELINE WOODSON
DOCTOR OF LETTERS Honoris Causa
Jacqueline Woodson is an award-winning author of more than 30 books for children, young adults and adults. Born in Columbus, Ohio, she grew up in Greenville, South Carolina, and Brooklyn, New York. She studied English at Adelphi University.
Her novels and picture books include Miracle's Boys, which won a Coretta Scott King Award and a Los Angeles Times Book Prize; Hush, a National Book Award finalist; Locomotion, also a National Book Award finalist; Coming on Home Soon, a Caldecott Honor Book, and the forthcoming Another Brooklyn.
Woodson was chosen by the United States as the Hans Christian Andersen Nominee and was shortlisted for this international prize. She has received numerous lifetime achievement awards including the Kurt Vonnegut Jr. Medal and The Margaret A. Edwards Award, which honors an author's lifetime contribution in writing for young adults. For her books After Tupac and D Foster, Feathers and Show Way, she received Newbery Honors.
In 2014, Woodson, a three-time finalist, was named the National Book winner for Young People's Literature Award for her memoir in verse, Brown Girl Dreaming. Brown Girl Dreaming, about Woodson's coming of age as a writer in both the north and south, was named a Newbery Honor Book and received both Coretta Scott King and NAACP Image awards.
In June 2015, Woodson was honored with the Langston Hughes Medal. She was also named the Young People's Poet Laureate by The Poetry Foundation. Awarded every two years, the $25,000 laureate title is given to a living writer in recognition of a career devoted to writing exceptional poetry for young readers. In this role, Woodson will advise the Poetry Foundation on matters relating to young people's literature and may engage in a variety of projects to help instill a lifelong love of poetry among the nation's developing readers.
For more information and the full day's program, please contact Adelphi's Commencement office at 516.877.4695, or visit commencement.adelphi.edu.
About Adelphi: A modern metropolitan university with a personalized approach to higher learning.
Adelphi University is a highly awarded, nationally ranked, powerfully connected doctoral research university offering exceptional liberal arts and sciences programs and professional training with particular strength in its Core Four—Arts and Humanities, STEM and Social Sciences, the Business and Education Professions, and Health and Wellness. Adelphi is dedicated to transforming students' lives through small classes, hands-on learning and innovative ways to support student success.
Founded in Brooklyn in 1896, Adelphi is Long Island's oldest private coeducational university. Today Adelphi serves nearly 8,000 students at its beautiful main campus in Garden City, New York—just 23 miles from New York City's cultural and internship opportunities—and at dynamic learning hubs in Manhattan, the Hudson Valley and Suffolk County, and online.
More than 100,000 Adelphi graduates have gained the skills to thrive professionally as active, caring citizens, making their mark on the University, their communities and the world.