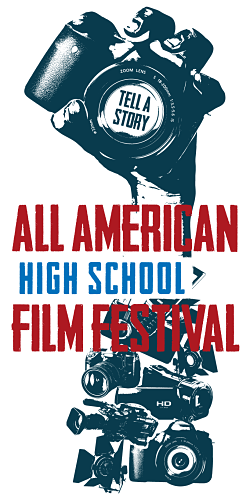 Adelphi University has been the launching point for many who have gone into the entertainment field as filmmakers, actors, agents and producers – its is a natural fit that we connect with the first annual All-American High School Film Festival (AAHSFF).
The festival created by Andrew Jenks, known for his ground breaking television program on MTV, World of Jenks, is the type of event that Adelphi's looks to draw their future communications department students from. As a student at Adephi those looking to pursue a career in the industry will benefit from the campus's proximity to New York City and being a part of the school's own film festivals. Many study under the guidance of professors such as, Terrence Ross who will be a panelist at the AAHSFF Tricks of the Trade talk.
As technology changes in the film industry, Adelphi's College of Arts and Sciences Dean, Sam L Grogg, makes sure students are using the latest in technology and learning the latest trends in the industry. One of the camera's the University's students use is the Blackmagic Cinema Camera. It will be on display at the AAHSFF Technology Fair sponsored by Adelphi who will award one of the winning-filmmakers their own camera.
Dean Grogg, a 20-plus year member of the Motion Picture Academy is a  noted film producer.  His financing and producing credits include Kiss of The Spider Woman and The Trip to Bountiful both pictures garnered numerous Oscar nominations and received Best Actor and Best Actress Academy Awards.
Adelphi alum, Todd Robinson '82, is a director, writer of feature films. This past spring, Mr. Robinson came to Adelphi University giving a master class to communications students and debuting his latest film, Phantom. Robinson brought along the film's star, David Duchovny who participated in a question and answer session at the University's Performing Arts Center moderated by Adelphi Professor and Department of Theatre Chair Nicholas Petron, M.A. '70.
About Adelphi: A modern metropolitan university with a personalized approach to higher learning.
Adelphi University is a highly awarded, nationally ranked, powerfully connected doctoral research university offering exceptional liberal arts and sciences programs and professional training with particular strength in its Core Four—Arts and Humanities, STEM and Social Sciences, the Business and Education Professions, and Health and Wellness. Adelphi is dedicated to transforming students' lives through small classes, hands-on learning and innovative ways to support student success.
Founded in Brooklyn in 1896, Adelphi is Long Island's oldest private coeducational university. Today Adelphi serves nearly 8,000 students at its beautiful main campus in Garden City, New York—just 23 miles from New York City's cultural and internship opportunities—and at dynamic learning hubs in Manhattan, the Hudson Valley and Suffolk County, and online.
More than 100,000 Adelphi graduates have gained the skills to thrive professionally as active, caring citizens, making their mark on the University, their communities and the world.