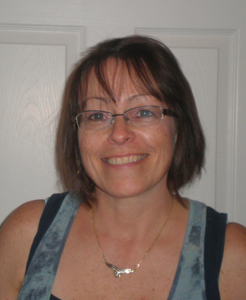 We invited Adelphi alumni who are part of the University's Alumni Mentoring Program to share their career insights with Adelphi University Magazine readers.
This week's respondent is Maggie Livingston '84, a registered nurse at Memorial Sloan-Kettering Cancer Center, the world's oldest and largest private cancer center.
What is the worst career advice you've received? I have never gotten bad career advice.
Which is more important: making money or loving what you do? Loving what you do is definitely more important than money. If you're miserable doing your job, it's not worth the money!
How much of your day do you spend on social media and what is your favorite platform? I do not use social media sites at all.
What makes a résumé stand out? I think lengthy experience for an employer, and volunteer work stands out on a  résumé.
What turns you off from a résumé ? A résumé should not have grammatical errors, show job-hopping or a lack of uniqueness.
What is the best way to pass time on a long commute? A great way to pass time on a long commute is to read a good book.
Previous entries in the Ask a Mentor Series:
Epic Records executive Scott Dimig '06
ABC News Radio Vice President and General Manager Steve Jones '89
Adelphi Career Center Assistant Director of Experiential Learning Bernadine Waller, M.A. '10
Private Wifi Social Media Manager Jillian Ryan '07
Caesars Entertainment Corporation Corporate Manager of Instructional Design Tara Rohloff-Bodine '02
Med School Tutors Co-Founder and Executive Director Robert Meekins '06
Adaptive Leadership Strategies President and CEO Brenda Harrington '79
About Adelphi: A modern metropolitan university with a personalized approach to higher learning.
Adelphi University is a highly awarded, nationally ranked, powerfully connected doctoral research university offering exceptional liberal arts and sciences programs and professional training with particular strength in its Core Four—Arts and Humanities, STEM and Social Sciences, the Business and Education Professions, and Health and Wellness. Adelphi is dedicated to transforming students' lives through small classes, hands-on learning and innovative ways to support student success.
Founded in Brooklyn in 1896, Adelphi is Long Island's oldest private coeducational university. Today Adelphi serves nearly 8,000 students at its beautiful main campus in Garden City, New York—just 23 miles from New York City's cultural and internship opportunities—and at dynamic learning hubs in Manhattan, the Hudson Valley and Suffolk County, and online.
More than 100,000 Adelphi graduates have gained the skills to thrive professionally as active, caring citizens, making their mark on the University, their communities and the world.