By Afshan Ladha, M.A.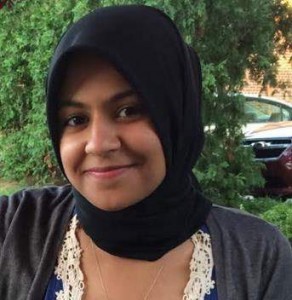 The great philosopher, Eli Khamarov, was quoted as saying, "The best things in life are unexpected, because there were no expectations." While I can relate to this, I wanted to see if others in my 2nd year cohort felt the same. Specifically, I was interested in how Derner had surpassed initial expectations. Here's what I found…
Some of us were pleasantly surprised by the mentorship offered at Derner. Lauren Knopf, M.A., a fellow second year commented: "This may be particular to my advisor, Dr. Muran, but I especially appreciate his mixture of allowing us independence of ideas and approach to research, while keeping us on track practically and logistically. It's a great combination of trust and support."
Second year, Jett Stone, M.A., also spoke about the faculty: "Most of the professors and administration are open-minded about our choices about clinical training and research," he said. "In recent years Derner has hired a diverse team of academics and clinicians from various fields. While the program is proud of their history, I have been impressed by their efforts to bring in fresh faculty with unique backgrounds."
Others commented on the guaranteed second-year externship placement, which has helped tremendously in preparing us for applying to sites in our third year.
Additionally, the camaraderie of our cohort has helped us thrive. Nili Solomonov expected her interactions with classmates to be similar to those in her undergraduate program. "Little did I know that our cohort would turn out to be the most warm, kind, and supportive group that I have encountered throughout my academic career. It really has been a great pleasure to be part of such an amazing holding environment."
Finally, Rachel Small, M.A. spoke to the barrage of information thrown our way during the first year at Derner. "It was a whirlwind. It seemed there was a little bit of attention given to a lot of different things. Much like a language immersion program – at first you feel a bit clumsy, but by the end of first year, you find yourself proficient in your training goals, fluent in the ways of a Derner doctoral student."
It seems clear that as we venture toward becoming fluent practitioners and scholars, we'll continue to be pleasantly surprised.
Published April 2015 in Day Residue, the Derner Institute Doctoral Student Newsletter
About Adelphi: A modern metropolitan university with a personalized approach to higher learning.
Adelphi University is a highly awarded, nationally ranked, powerfully connected doctoral research university offering exceptional liberal arts and sciences programs and professional training with particular strength in its Core Four—Arts and Humanities, STEM and Social Sciences, the Business and Education Professions, and Health and Wellness. Adelphi is dedicated to transforming students' lives through small classes, hands-on learning and innovative ways to support student success.
Founded in Brooklyn in 1896, Adelphi is Long Island's oldest private coeducational university. Today Adelphi serves nearly 8,000 students at its beautiful main campus in Garden City, New York—just 23 miles from New York City's cultural and internship opportunities—and at dynamic learning hubs in Manhattan, the Hudson Valley and Suffolk County, and online.
More than 100,000 Adelphi graduates have gained the skills to thrive professionally as active, caring citizens, making their mark on the University, their communities and the world.