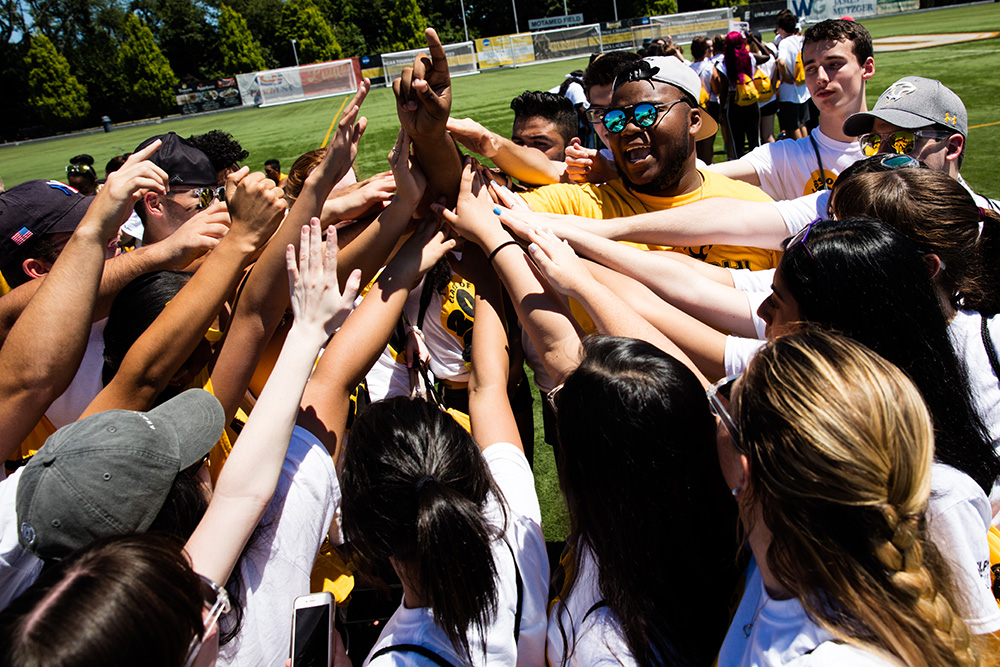 An increasingly diverse population is the story in the New York area and across the United States, so it is no surprise that Adelphi's student population is reflecting that trend.
This fall, the University will welcome its most diverse entering class ever, with close to half of new first-year students identifying as nonwhite.
While students continue to register for classes, as of July 23, 2018, almost 47 percent of the students who supplied racial/ethnic information identify as nonwhite. That number represents a jump of about 2 percent over Fall 2017.
Significant increases are being seen among Hispanic and Asian students. As of July 23, 2018, the proportion of Hispanic students is 21.7 percent, up from 19.7 percent the previous year. The percentage of Asian students has risen from 11.5 percent last year to 13 percent.
The diversity of the Class of '22 is due in good part to the personalized recruitment efforts of Adelphi's Office of University Admissions, which has increased the individualized counseling it provides to prospective students from underserved communities. From advice on scholarships to alerts about missing application materials, personal enrollment counselors give students individualized attention throughout the application process. This attention is reinforced on campus visits by the strong emphasis placed on inclusion and the support the University provides diverse students, and it is spelled out in Welcome, All, a new brochure that serves as a guide to the dozens of administrative offices and campus organizations that support diversity.
"Diversity and inclusion are central to our mission as a university, and the makeup of the incoming class reflects that," said Kristen Capezza, M.B.A. '12, associate vice president for enrollment management. "Having students from a wide range of backgrounds fosters learning and sharing. It's our strength."