by Karen Siris, Ed.D.
The Dignity for All Students Act (DASA) went into effect on July 1, 2012. Schools across New York State are working hard to provide students with a safe and supportive environment, free from discrimination, harassment and bullying behaviors of any kind.
In accordance with the law, every school building, guided by its DASA coordinator, has implemented curriculum, trained employees, developed a system for reporting incidents and created specific intervention and prevention plans with the goal of helping all students feel welcomed, cared for and accepted in our schools.
As of July 1, 2013, the New York State Education Department (NYSED) has taken this mission one step further. Schools are now required to respond to and report incidents of cyber bullying with the same policies that are applied to incidents of face-to-face bullying.
In addition, New York State has taken its mission to provide safe environments for its students one step further. As of December 2013, all professionals applying for certificates or licenses relating to education must complete a six-hour training on the social patterns of harassment, bullying and discrimination, identification and mitigation of harassment, bullying and discrimination, and strategies for effectively addressing exclusion, bias and aggression in education settings.
Universities across the state are working to meet this requirement and appreciate its importance. This summer, several universities offered powerful workshops for their upcoming graduates.
For example, Adelphi University presented three interactive sessions on its Garden City campus and Manhattan Center. Three professors shared the responsibility of raising their students' awareness of bias and discrimination and gave them insights into bullying and cyber bullying prevention and intervention. Students were given opportunities to share their own experiences and participate in meaningful activities pertaining to cultural diversity and acceptance.
It is encouraging to see that NYSED recognizes the importance of meeting the social and emotional needs of its students and that positive and accepting school and classroom environments are essential. Preparing teachers to enter the classrooms with this knowledge base brings our public school graduates one step closer to meeting the demands of the common core standards as well as being college and career ready.
---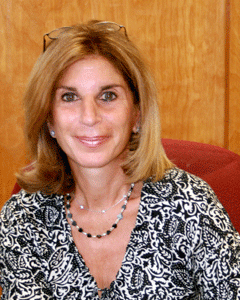 Karen Siris, Ed.D. is principal of W.S. Boardman Elementary School in Oceanside, New York, and an adjunct professor in the Ruth S. Ammon School of Education at Adelphi University. She serves on the New York State Dignity for All Students Act Task Force as a representative for the School Administrators Association of New York State (SAANYS). This article originally appeared in the October 2013 SAANYS newsletter.
About Adelphi: A modern metropolitan university with a personalized approach to higher learning.
Adelphi University is a highly awarded, nationally ranked, powerfully connected doctoral research university offering exceptional liberal arts and sciences programs and professional training with particular strength in its Core Four—Arts and Humanities, STEM and Social Sciences, the Business and Education Professions, and Health and Wellness. Adelphi is dedicated to transforming students' lives through small classes, hands-on learning and innovative ways to support student success.
Founded in Brooklyn in 1896, Adelphi is Long Island's oldest private coeducational university. Today Adelphi serves nearly 8,000 students at its beautiful main campus in Garden City, New York—just 23 miles from New York City's cultural and internship opportunities—and at dynamic learning hubs in Manhattan, the Hudson Valley and Suffolk County, and online.
More than 100,000 Adelphi graduates have gained the skills to thrive professionally as active, caring citizens, making their mark on the University, their communities and the world.