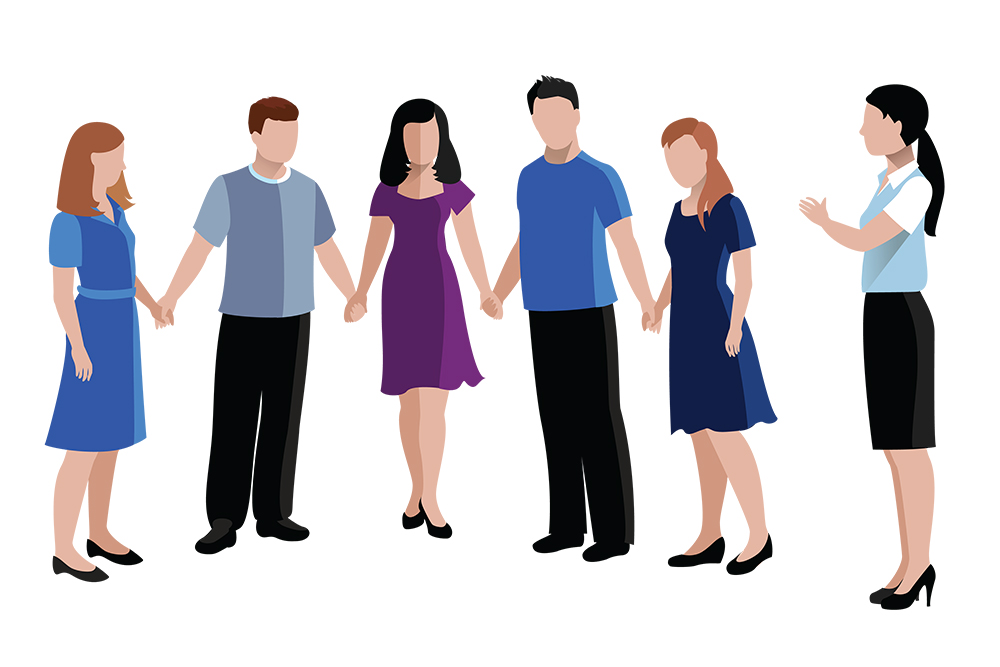 Suicide is the second leading cause of death in the United States among youth ages 15 to 24, but people are often scared to talk about it, said Dana Boccio, Ph.D., assistant professor in the Gordon F. Derner School of Psychology. And not without reason. "If you talk about it inappropriately, you can increase some degree of risk," she explained.
She cited the Netflix series 13 Reasons Why as an example of an attempt to talk about suicide that veers into dangerous territory. The popular series, which has been renewed for a third season, depicts the lead-up to and the aftermath of a teen suicide. But that's cause for concern, said Dr. Boccio, who found students in her courses eager to discuss the show. "The creators meant well, but a lot of things weren't done appropriately, like showing the actual suicide and portraying mental health professionals as unhelpful."
So how do you talk safely about suicide? A robust answer to that and other questions comes in "Creating Suicide Safety in New York City Schools," a workshop for school personnel evaluated by Dr. Boccio. Offered roughly every month by the Suicide Prevention Center of New York, the training gives New York City school psychologists, social workers, guidance counselors, teachers and administrators a wealth of resources for getting youth help when they are in trouble and for offering safe messaging in school communities.
"It's important not to promote a stress model—that's when you say something like, 'This student was bullied and that's why they killed themselves,'" she explained. "We want to emphasize a mental health model. This person was suffering, and it's unfortunate that it wasn't treated, but help is available. If you seek help, you can start to feel better."
---
This story is part of "Health and Wellness Through the Life Span," from the 2018 issue of Adelphi University Magazine. Read the rest of the story here:
About Adelphi: A modern metropolitan university with a personalized approach to higher learning.
Adelphi University is a highly awarded, nationally ranked, powerfully connected doctoral research university offering exceptional liberal arts and sciences programs and professional training with particular strength in its Core Four—Arts and Humanities, STEM and Social Sciences, the Business and Education Professions, and Health and Wellness. Adelphi is dedicated to transforming students' lives through small classes, hands-on learning and innovative ways to support student success.
Founded in Brooklyn in 1896, Adelphi is Long Island's oldest private coeducational university. Today Adelphi serves nearly 8,000 students at its beautiful main campus in Garden City, New York—just 23 miles from New York City's cultural and internship opportunities—and at dynamic learning hubs in Manhattan, the Hudson Valley and Suffolk County, and online.
More than 115,000 Adelphi graduates have gained the skills to thrive professionally as active, caring citizens, making their mark on the University, their communities and the world.