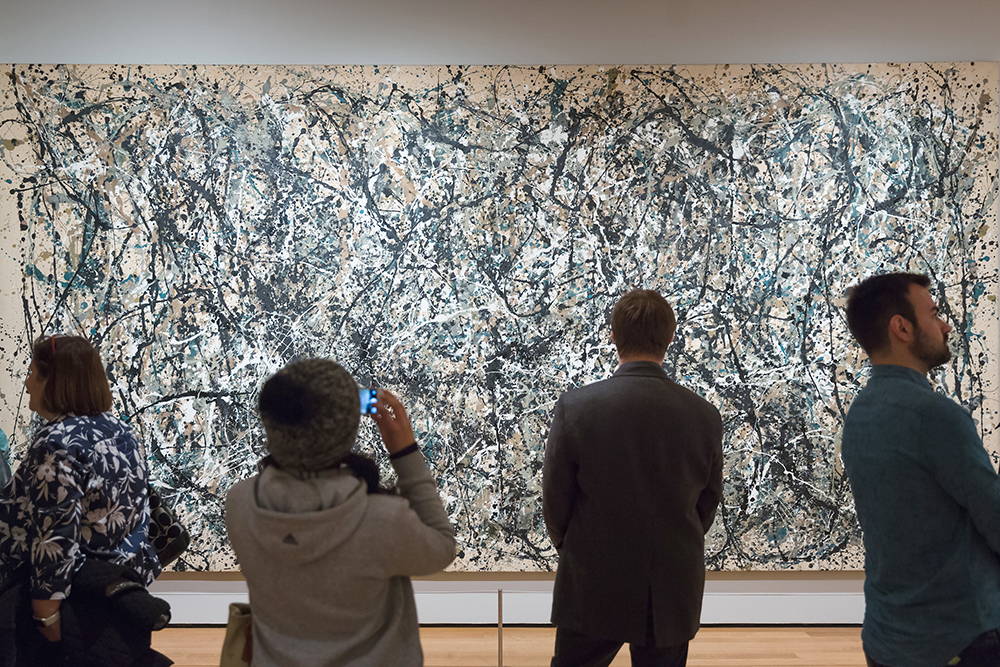 Adelphi is all in on high-impact learning, believing that some of the best educational experiences take place outside the classroom. When it comes to high impact, there isn't much that makes a deeper impression than trips to nearby New York City, especially when the destination is one of its incomparable cultural institutions.
Adelphi students are given dozens of opportunities to join organized trips to concerts and performances in Manhattan every year. Richard Garner, dean of the Honors College, arranges a long list of excursions for Honors students each semester, offering them premium seats for only $10. This spring, options include concerts at Carnegie Hall, performances by the New York Philharmonic at Lincoln Center, the revival of Angels in America on Broadway, and works-in-progress events at the Guggenheim Museum.
Honors students take full advantage of these opportunities. "I'm able to purchase between 20 and 35 tickets to each event, and they're always sold out," Dean Garner said. "Students line up for them. They go on sale at 8 a.m., and they're gone by 8:30."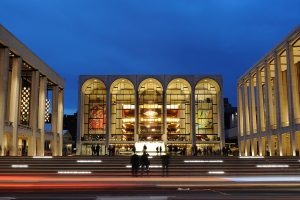 Andrew Jacobson, a sophomore in the Honors College majoring in finance, is one of those students. "I've been to the Metropolitan Opera twice, traveling in on the LIRR with friends and meeting up with the rest of the students at Lincoln Center," he said. "One of the things that made it so valuable is that Dean Garner discussed the operas beforehand, giving some of the background behind it. It really helped draw me in to the performance."
Rheba Sam, a senior in the Honors College majoring in neuroscience, said she has been on countless trips to the American Ballet Theatre, the Guggenheim and the Metropolitan Opera. "Before coming to Adelphi, I had no experience going to the city by myself," she explained, "and I never thought I'd be able to afford a ticket to Lincoln Center until I was older. I wouldn't have gotten these opportunities at another school."
Trips to New York City are more than extracurricular events. Many are an essential part of art courses. One class, Professor Maya Muratov's "Masterpieces at the Metropolitan Museum," is held in the galleries and conservation labs at the Met. It not only gives students the benefit of close, in-depth looks at masterpieces in the collection, but also brings in curators and outside experts to provide the perspective of museum professionals.
Professor Hannah Allen's Contemporary Art class is another that incorporates trips to the city, with at least five visits each semester to the galleries in Chelsea, the Museum of Modern Art, the Whitney Museum of American Art and other museums.
"The trips are a great experience, and Professor Allen is a fantastic teacher," said Miranda Balash, a senior majoring in studio art. "The visits—especially to the Whitney Biennial—introduced me to incredible work by artists I didn't know and opened lots of possibilities for my art."
And when Adelphi isn't taking students to experience the arts in the city, the University is bringing arts from the city to campus. The Paul Taylor 2 Dance Company and New York Theatre Workshop conduct residency programs every year, and Trio Solisti serves as one of Adelphi's ensemble in residence. Actors, musicians and artists from the city routinely conduct master classes for students. And, of course, the Performing Arts Center (PAC) often brings top acts to campus.
These campus performances sometimes come full circle. When the composer Max Vernon gave a Larson Legacy Concert performance at the Performing Arts Center in March 2016, he highlighted songs from a musical he was working on, The View Upstairs. A year later, that show had a critically acclaimed premiere Off Broadway.
"We took a group of students to the city to see the show," said Blyth Daylong, the Performing Arts Center's executive director. "They were able to speak with Max afterwards about hearing the songs as they were being worked on and then in the finished show. It was such a valuable experience, and it has inspired many of the students to keep in touch with Max about his other projects."
About Adelphi: A modern metropolitan university with a personalized approach to higher learning.
Adelphi University is a highly awarded, nationally ranked, powerfully connected doctoral research university offering exceptional liberal arts and sciences programs and professional training with particular strength in its Core Four—Arts and Humanities, STEM and Social Sciences, the Business and Education Professions, and Health and Wellness. Adelphi is dedicated to transforming students' lives through small classes, hands-on learning and innovative ways to support student success.
Founded in Brooklyn in 1896, Adelphi is Long Island's oldest private coeducational university. Today Adelphi serves nearly 8,000 students at its beautiful main campus in Garden City, New York—just 23 miles from New York City's cultural and internship opportunities—and at dynamic learning hubs in Manhattan, the Hudson Valley and Suffolk County, and online.
More than 100,000 Adelphi graduates have gained the skills to thrive professionally as active, caring citizens, making their mark on the University, their communities and the world.