Adelphi University's Center for Health Innovation is pleased to announce a new partnership with 
Tuesday's Children
. This new partnership aims to raise awareness of the various programs and services that are offered by Tuesday's Children and The First Responder Alliance to serve those in our region who were directly impacted by the events of September 11, 2001. Tuesday's Children strength is based on community, as connecting those with similar experiences has a profound and positive impact on their collective healing.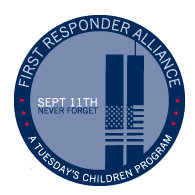 The First Responder Alliance, a program of Tuesday's Children supports 9/11 responders and their immediate family members. Partnering with community-based organizations, First Responder Alliance provides family-centered support services to alleviate stressors and mental health concerns and connects these individuals to the larger 9/11 community. 
Tuesday's Children addresses urgent needs, provides a bridge to external physical and mental health services, helps form connections, develops support systems and assists families to cope with chronic mental and physical issues. Services include: Providing programs and counseling for 9/11 responders and their families, Engaging 9/11 responders in building community to decrease isolation, Providing wellness and enrichment programs for 9/11 responder families as well as psycho-education programs for responders, spouses and children to improve family dynamics, including communication, stress management, parenting, self-esteem and healthy living.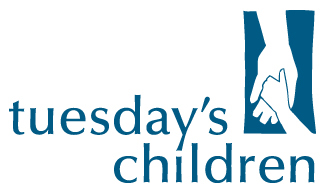 First Responder Alliance is supported by individual, corporate and foundation donors and a 2012-2014 cooperative award from the World Trade Center Health Program (WTCHP), administered by NIOSH and the CDC. 
The World Trade Center (WTC) Health Program is administered by the National Institute for Occupational Safety and Health (NIOSH). The WTC Health Program was established by the James Zadroga 9/11 Health and Compensation Act of 2010. The Program provides medical monitoring and treatment for responders at the World Trade Center and related sites in New York City, Pentagon, and Shanksville, PA. It also provides services for survivors who were in the New York City disaster area.
For information about the WTC Health Program, including how to apply, information on WTC health effects and research, and program resources visit cdc.gov/wtc.
About Adelphi: A modern metropolitan university with a personalized approach to higher learning.
Adelphi University is a highly awarded, nationally ranked, powerfully connected doctoral research university offering exceptional liberal arts and sciences programs and professional training with particular strength in its Core Four—Arts and Humanities, STEM and Social Sciences, the Business and Education Professions, and Health and Wellness. Adelphi is dedicated to transforming students' lives through small classes, hands-on learning and innovative ways to support student success.
Founded in Brooklyn in 1896, Adelphi is Long Island's oldest private coeducational university. Today Adelphi serves nearly 8,000 students at its beautiful main campus in Garden City, New York—just 23 miles from New York City's cultural and internship opportunities—and at dynamic learning hubs in Manhattan, the Hudson Valley and Suffolk County, and online.
More than 100,000 Adelphi graduates have gained the skills to thrive professionally as active, caring citizens, making their mark on the University, their communities and the world.